Bon Accord Care
Good Neighbour 
Amount requested: £2,030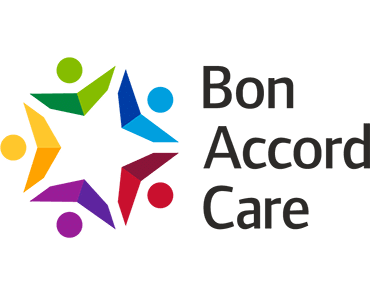 Through Bon Accord Care's work with the over 55 age group in the Central locality we have identified a need to offer some more specific support to those affected by alcohol use. This year in particular we have seen increased social isolation and anxiety and with these issues, an increase in alcohol use.
We'd like to facilitate a weekly drop-in group with a range of activities and services to support improvements in mental and physical wellbeing for those affected by alcohol use. The group would enhance the work we already do with this age group.
The group should be a safe space where people can come along for information on local services, to take part in meaningful activities such as improving and or creating community green space and learning and developing skills through the delivery of crafts, holistic therapies, music, confidence building, local history events, physical exercises.
Gordon, is currently supported by Bon Accord Care and this is what he had to say
"Thanks to Bon Accord Care support workers I was able to start looking at how much I was drinking and how it was affecting me. With this support I began to improve my quality of life. A group like this would really help me to keep on improving my own life and also help others who might find it useful to hear my story. It would be great to make some new friendships. Loneliness is very hard to cope with".
We also aim to build strong links with services and groups in the community so that we can offer a signposting service within our group work. The idea is to invite other agencies on a timetabled basis to attend the group and offer information on services within our community. For example, food charities, housing, Financial Inclusion Team, GREC, volunteering services, Stay Well Stay Connected (AHSCP), Wellbeing Co-ordinator, Aberdeen in Recovery and Alcohol and Drugs Action.
Claire Pucci, Service Supervisor for Bon Accord Care had the following to add:
"The impact of Covid-19 has been felt in our services in a variety of ways. Our records show marked increases in falls and mental health issues that can be clearly correlated to increased alcohol consumption by some of our service users. Some of our service users openly explain the reason for increased drinking and acknowledge that it is a problem that they would like support with. As a staff team we feel that removing the stigma and recognising these issues in a different and more holistic way would hugely benefit our community".