The team at ACVO TSI are here to help...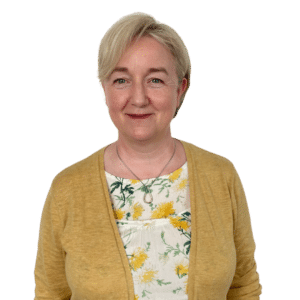 Maggie Hepburn
Chief Executive
Maggie Hepburn is CEO of ACVO having been appointed September 2019.
Maggie's role is to lead and manage ACVO's day to day operations, which are many and varied, in a climate of competing priorities and reducing budgets. Maggie is a passionate supporter of the third sector and believes strongly in the potential that exists in everyone, having seen it in action through out her working life. Maggie works with the ACVO team and Board to continue to promote the voice and work of the third sector in Aberdeen.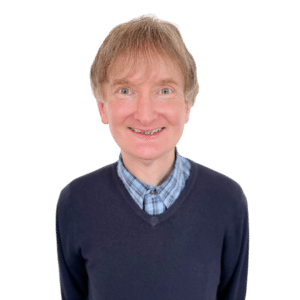 Mike Melvin
Volunteering Services Manager
Mike is a qualified Social Worker and has over 25 years experience working in the Third/Voluntary sector.
Mike undertakes a range of work assisting ACVO in successfully achieving its key objectives to develop, involve, represent and support the third sector in Aberdeen City.
Mike is mainly responsible for managing ACVO's work promoting, supporting and developing volunteering. As part of this Mike also facilitates the Aberdeen Volunteer Co-ordinators Network, is the Third Sector Interface Local Assessor for Aberdeen for the Volunteer Friendly Award national quality standard, co-ordinates the Saltire Awards (for volunteers aged 12-25 years) in Aberdeen and presents the 'So Why Don't You…?' Third Sector and Volunteering programme ACVO has on SHMUfm Community Radio.

Jane Russell
Partnership Manager
Jane started working for ACVO some 8 years ago, first through Job Parents, an employment project with DWP, and then through the Change Fund: Reshaping Care for Older People.
This has formed an important base for ACVO to gain recognition for, lobby on behalf of and involve 3rd sector activity within Health and Social Care structures in the city.
As a result, key projects have been brought to fruition such as the Links Practitioners, which can now be found  in every GP Practice in Aberdeen and is run by a 3rd sector organisation, and the Listening Service which uses key volunteer teams within an NHS context to deliver support services.
Jane's experience within partnership working, managing high end projects as well as their delivery, has been based on a career in many types of organisations within the 3rd sector. Jane has worked in universities to conservation charities over a 30 year period, including studying for an MBA (Marketing) and teaching in 3 UK business schools in between.

Paul Dixon
Finance Manager
Paul works on part-time basis. A CIPFA qualified accountant, Paul is originally from Oldham in Lancashire but moved to North East Scotland in 2003. Paul's previous experience was mainly in the public sector but also spent a few years in industry with a small manufacturing company.
Paul has been with ACVO for 2 years and oversees the financial management of ACVO, provides financial support to ACVO colleagues and leads the provision of finance services to other TSI's on a commercial basis.
Paul was previously Finance Partner with Aberdeen City Council and spent many years supporting the Social Care service and played a pivotal role in setting up the Aberdeen City Health & Social Care Partnership.
Outside work Paul is interested in a wide range of sports, plays golf and is Treasurer of Fraserburgh Golf Club. Also has a keen interest in music.

Susan Morrison
Partnership Officer
Susan has been with ACVO since 2014. Her background prior to that was taxation and welfare benefits – hence her particular interest in and focus on Poverty. Susan has led ACVO's participation in the Poverty Alliance's Challenge Poverty Week (held every year in Oct) since 2019.
Susan's facilitates 3rd Sector forums for Mental Health & Wellbeing, Community Justice and a newly created one for Employability Providers.

Sandy Mathers
Development Officer
Sandy provides support to start-up organisations including assistance and advice with charitable applications.  He also advises on governance matters to existing organisations.
Sandy provides training in matters relating to the governance, management and control of Third Sector Organisations. He was the first secondee from the Third Sector to the Office of the Scottish Charity Regulator (OSCR) and is a contributing author to OSCR's Guidance on Incorporation.
He assists and guides small charities in the preparation of compliant Accounts and can conduct Independent Examination in some cases.
Before joining  ACVO, Sandy worked in mental health services throughout Scotland, as a Nurse and Project Manager.
Sandy has worked for ACVO since 2004.  Initially full-time and now on a contract for three days per week.  As well as working for ACVO he has a career as a musician playing in several musical settings.

Claire Shaw
Funding Officer
Claire has recently joined ACVO in her role as Funding Officer and provides organisations with fundraising and business planning support, including identifying potential funding opportunities and helping with funding applications.  She is also committed to building strong relationships with funders and ceasing opportunities to collaborate and facilitate partnership working across the third sector that effectively responds to the needs of people and communities within the city.
Claire has experience of working in education, local government, the private sector and a professional membership organisation in marketing, communications, and project management roles. She is from Gloucestershire; however, she has called NE Scotland her home for 12 years. 
Outside of work Claire loves to spend time with her daughter, her little ponies and dogs as well as practicing yoga.

Cristina García-Sánchez
Support Services Assistant
Cristina is Spanish and Scotland has been her home for the last 8 ½ years. She lives in the Shire with her husband and dog. Cristina's studies in Spain were in Business Administration, HND level and obtained an HNC in Accounting at NESCOL. Cristina joined ACVO 4 years ago on a part-time basis and provides administrative support to the finance department and the wider team.
In her spare time, she is a keen runner and hill walker. Her interests and hobbies are in Psychology and languages, her last course was in Arabic for Beginners. Cristina also loves travelling and learning about different cultures.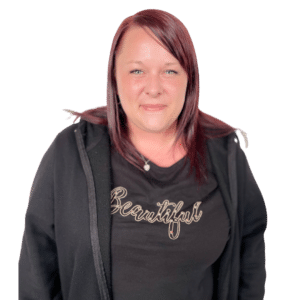 Claire Spence
Support Services Co-Ordinator
Claire joined ACVO in 2014 after looking for a change of career. She is a qualified Nursery Nurse and beautician but after having her daughter in 2012 she needed a change and since joining the ACVO team she has never looked back.
Throughout the years Claire has been working on the admin side of things and particularly enjoys working on the administration of grants that ACVO facilitate. Claire is also part of the HR process at ACVO.
In her spare time she enjoys spending time with family and friends and enjoys going for walks.

Andrew Davidson
Communications Officer
Andrew joined ACVO in November 2020 and since then has been updating our comms channels to allow ACVO not only to promote the work of our team but also all the amazing achievements of third sector organisations, and those who work within them, in the city.
Recent developments have included changing the format of ACVO News, which has seen a very positive reception since the switch in January 2021, an overhaul of our website at acvo.org.uk and a series of short films produced to support our campaigns for both Mental Health Awareness Week and Volunteers' Week.
Andrew has an interest in, and working knowledge of, the processes of digital storytelling and hopes to continue to use these as a vehicle to highlight and support the work of the third sector in Aberdeen as part of his role as Communications Officer at ACVO.
Sarah Irvine
Finance Assistant
Sarah has worked in the third sector since she was a teenager and has been with ACVO since 2008, initially supporting thematic networks then moving into accounts.  Over the last decade, she has worked on gaining qualifications and is in the process of completing an MA in Accounting and Legal studies at the University of Aberdeen.
She works part time doing both internal and client work, including book-keeping and independent examinations.  She finds the work she does with clients particularly satisfying as she can see the difference it can make to organisations who are working with the people of Aberdeen.
Ellie Hepburn
NHS Project Worker
n eget massa elit. Curabitur vulputate lacus sit amet purus tincidunt rhoncus. Donec id dui malesuada, tempus nisi nec, accumsan mi. Nunc ac nisi nibh. Fusce eget sem congue, volutpat mauris non, facilisis ligula. Donec at laoreet eros. Mauris velit felis, faucibus et massa non, accumsan hendrerit lorem. Mauris aliquam luctus aliquam. Maecenas pretium libero in finibus placerat. Proin semper sed turpis sed gravida. Cras et rhoncus velit, in cursus neque. Quisque malesuada maximus vestibulum. Nam in velit eu enim lacinia eleifend. Nam blandit, sapien nec rutrum ultrices, magna nunc placerat sem, ac lobortis orci neque sed enim.
Aenean quis pretium est. Aliquam molestie, nulla a lacinia commodo, felis felis volutpat ipsum, vitae pellentesque nibh dolor ut sem. Quisque ornare, arcu ac pellentesque vulputate, diam tellus dictum nisl, vitae euismod purus metus id dui. Aenean congue id lacus vitae commodo. Curabitur ac quam non enim cursus bibendum vitae vitae turpis. In hac habitasse platea dictumst. Proin gravida orci tellus, non euismod ex rhoncus ut. Curabitur interdum tempor ipsum, maximus vulputate quam porttitor vel. Maecenas et maximus risus. Phasellus sed mauris ex. Vivamus dictum tellus vel turpis pulvinar imperdiet. In hac habitasse platea dictumst. In efficitur scelerisque nibh at vehicula. Class aptent taciti sociosqu ad litora torquent per conubia nostra, per inceptos himenaeos.